Sitemap Revamp
Navigation is the Priority
The preliminary research made it clear that fixing the information architecture of the website is a priority. Our high level goals were:
Have a consistent navigation menu across the website
Simplify website navigation for every user group
Using an intuitive labelling system
Card Sorting
For our card sort, we defined 38 cards based on a combination of previous user input,terminology used from the current Placemaking Week website, and terminology used by other well-known conferences. The card sort was conducted using 38 cards with 11 participants.
Although the card sort partially failed, as we got 61 different categories at the end of it. This revealed a general confusion amongst the users with our labelling.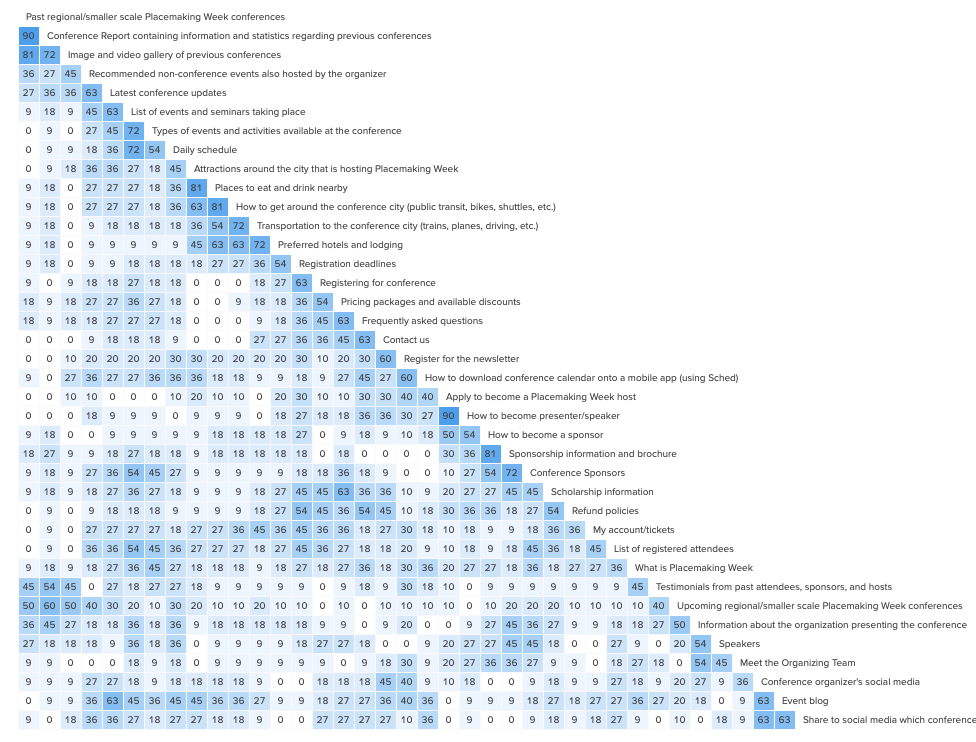 Tree Testing
Taking the insights from the card sort into consideration we modified the labelling system and conducted our tree testing with this modified system. This study was administered to 10 participants, 5 of which were conducted in-person and 5 were conducted remotely. The tree mapping study included 7 short tasks to be completed by the user.